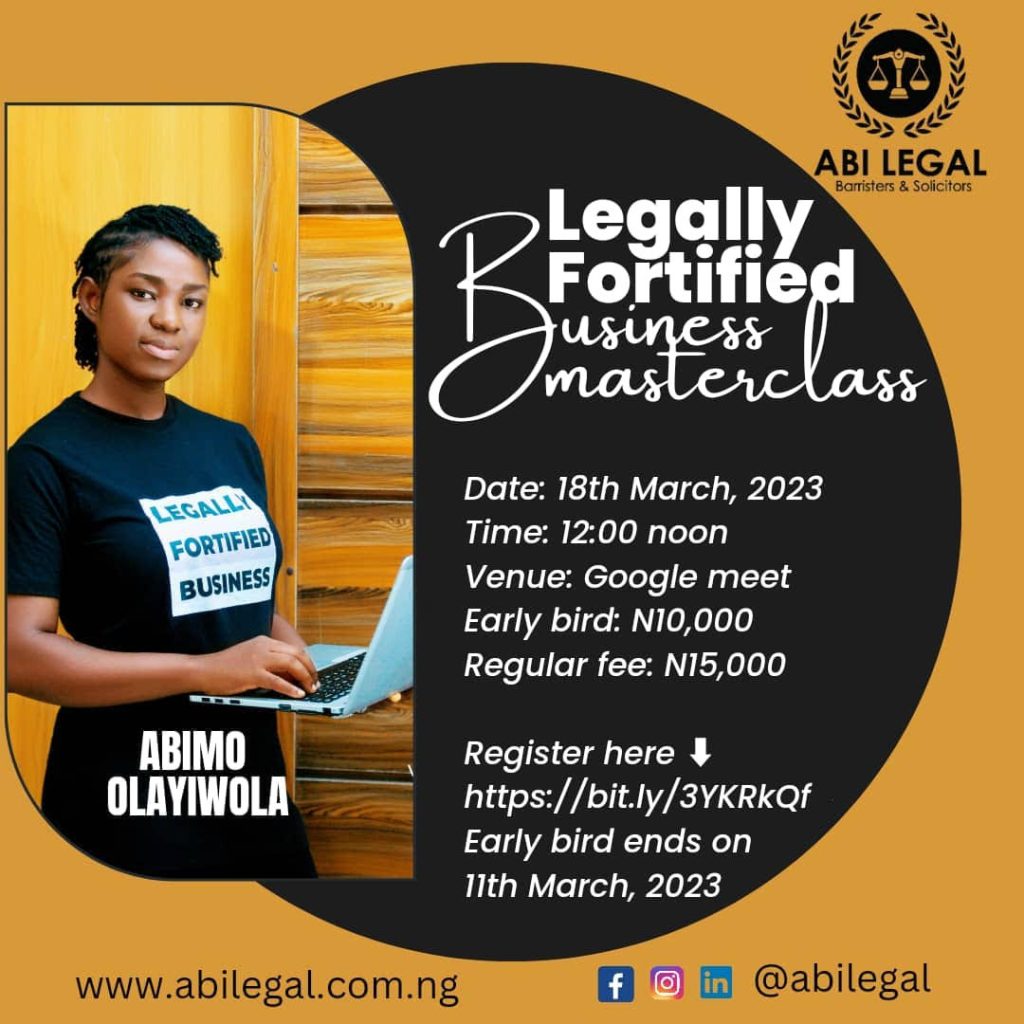 Dear business owner,
Everything good comes to those who make effort.
If we may ask, how many times have you deliberately bought courses to improve your chances at growth and relevance?
How many times have you intentionally decided to invest in knowledge?
Do you know that the success of your business is largely dependent on what you know?
Now is the time to make a solemn declaration, repeat after us;
"I will become more intentional about my business"
Now that you have made that declaration, it's time to take a step in the right direction.
The legally fortified Masterclass is made for you!
There's absolutely nothing else to do but leverage on this mind-blowing opportunity.
To sign up, make the early bird payment to the account on the flyer. Now that you have done that, you have taken one important step towards becoming a force to reckon with in the business world.
We are so proud of you!
And you are doing so well!
See you at the master class and of course, happy Monday!